Closed Captions - Twitch, Youtube, Etc...
Topic starter
29/07/2023 6:09 pm
https://obsproject.com/forum/resources/closed-captioning-via-google-speech-recognition.833/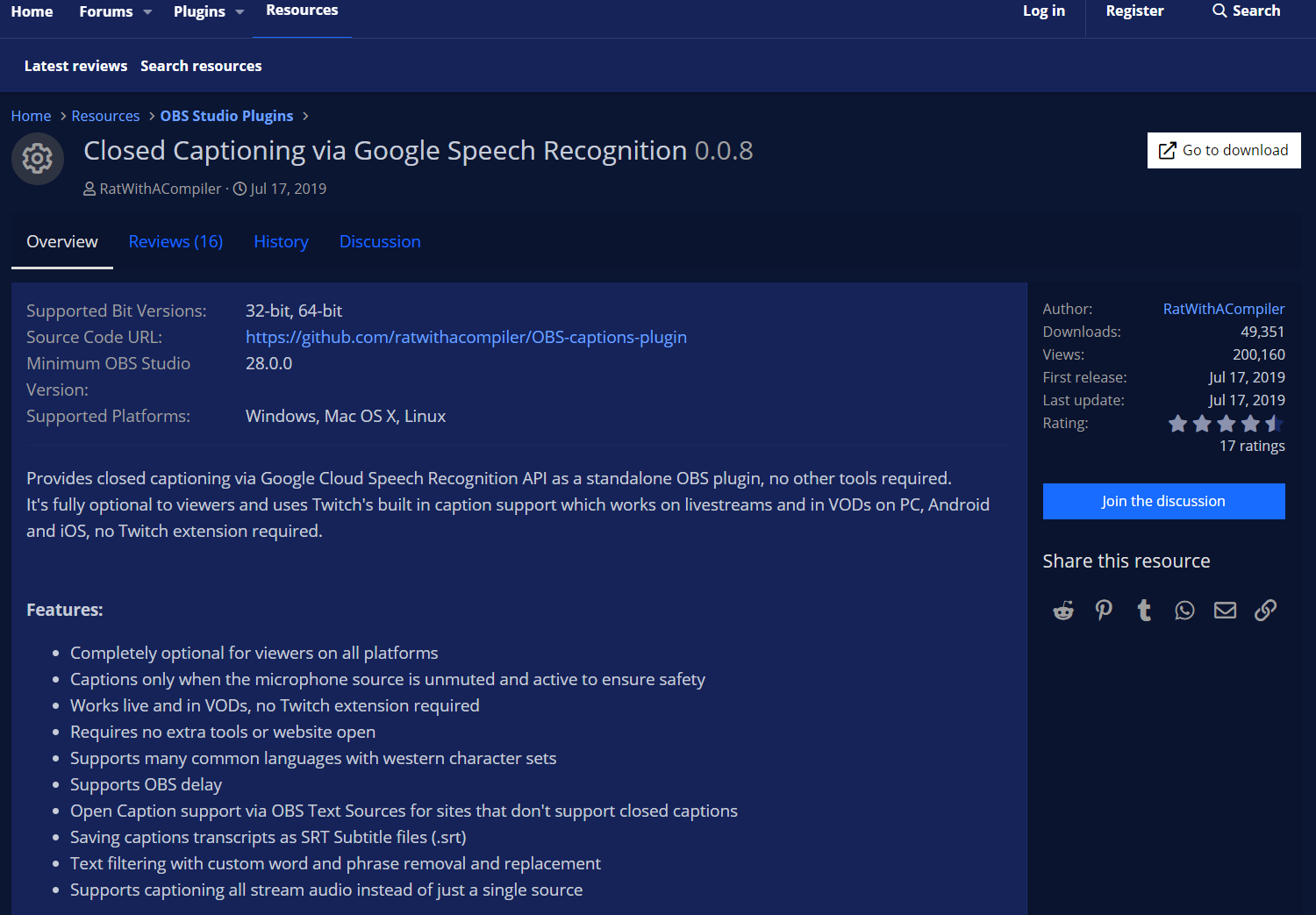 Everyone should install this plugin if you are streaming!  Get rid of the annoying giant block of text that the CC Extension on twitch creates, and offer a much more clean CC experience for your viewers!
These are my suggested starting settings:
Feel free to play around with your own and let us know what you think!